Leave us a Note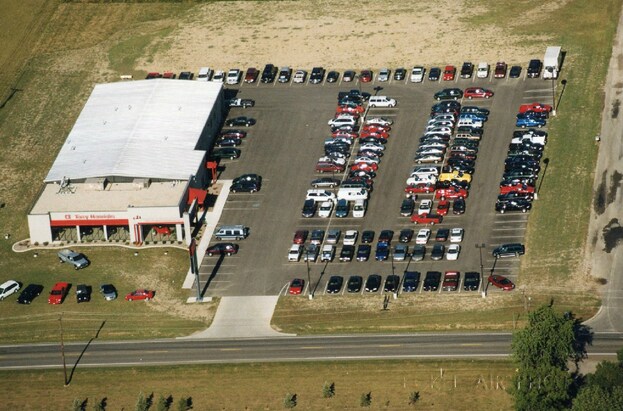 Leave us a Review on Cars.com!
5 Star Cars.com Review: "Very pleasant to deal with. They helped me get my new car and made it so easy. I would definitely recommend them and i will be buying my next car from them too." 
-Ginnie Starasinich | August 5, 2017
5 Star Review from Cars.com: "Austin our sales rep was amazing. He was very informative and patient with all our questions. We look forward to purchasing a vehicle from this dealer in the near future."
- Michelle from Bryan, Oh | July 18, 2017
5 Star Review from Cars.com: "Matt was very helpful and not the least bit pushy. We went in with the idea of just getting to know our options and that is exactly what he helped us do. We will definitely return once we have made up our minds."
- Brian from Napoleon, Oh | June 28, 2017
Leave us a Review on Facebook!
5 Star Facebook Review: "We had an issue with our Chrysler 200. Mike in the service area worked with us to find out what the issue was and made it right! Thank you Terry Henricks for the great service!"
-Chris Hesterman| May 20, 2016

5 Star Facebook Review: "I loved our experience!! Finally got the van I've been wanting all thanks to these guys! Thank you so much!"
-Cassandra Slane | February 6, 2016
5 Star Google+ Review: "We had an excellent experience working with Jim King and others who helped in making our purchase on a 2017 Chrysler Pacifica an enjoyable process."
-Ronald Nofziger | May 29, 2016
Other Terry Henricks Experience Reviews:
"I want to express my satisfaction with your dealership. A few weeks ago our radio stopped working. Another dealership told me we had to pay over $1,700 for a new radio and GPS system since the warranty had expired. They said there was no other options. I brought it to your dealership and Brian tried to update it but it did not repair it. He then looked more at our car records and found there was a recall on the radio and it had a service request when the warranty was still in effect. Brian emailed Chrysler for approval several times and then called them for approval. Chrysler approved a new radio system and your dealership installed it. This was at no cost to me, thanks to Brian! That was a lot better than paying over $1,700! This put me in a much better mood and I decided to by a new Town and Country from you. Jim and John made it a pleasant time. No one wants to spend more money than they have to. Jim found another rebate to sweeten the deal. I have found over the years, your prices to be more fair than any other local dealership. A family we were serving recently told me we made everything easier for them, your whole dealership from service to salves made it easier for me. I thank you for your good service and a great experience!"
-Mike Roessner, October 10th 2012
"My name is Sara Wollace, my husband and I just recently purchased a 2008 Black Jeep Wrangler from you and we LOVE it! Not only is the vehicle great for my family and I, but the customer service was amazing! John our salesman, Caleb the Sales Manager, and Mary in financing area were great! They answered all our questions and went out of their way to make sure we got what we needed and the very best deal. I am so happy with the service I have bragged to EVERYONE I know and I am 100% positive in the future our family will be loyal Terry Henricks customers. To me it matters how you feel when you leave, not j ust that you are leaving with a great vehicle. I commend you on no only your inventory for vehicles but also your employees! Thanks again for your hospitality and making us feel important even when you were busy!"
-Sara, Kody, Nick, & Kennedy Woolace
"We want you to know how pleased we are with the recent purchase of our Jeep Wrangler Unlimited Sahara. While we are thrilled with the vehicle itself, your professionalism and attention to detail has made this a truly enjoyable experience. Never before have we purchased a vehicle from out of state--let along drive 1200 miles to pick it up--but you made the process effortless and enjoyable. When picking the vehicle up, your staff went out of their way to introduce us to the available options, had the paperwork ready to be signed, and had us out the door in less than 30 minutes. Once again, thank you. Your operation puts the dealerships in northern Michigan to shame."
-Gregg & Sharon Fisher, August 14th 2009