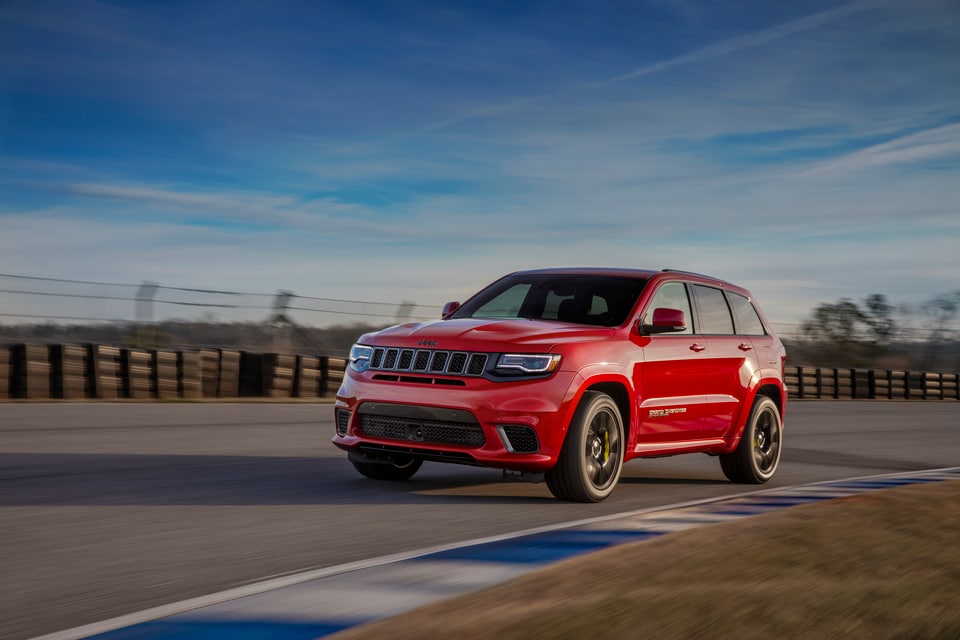 ​
One of the top items that Archbold drivers consider when shopping for a new car is fuel efficiency. After all, it doesn't matter how fun, powerful, or stylish a vehicle is if you're spending more time at the pump than you're spending behind the wheel and on the road. Fortunately, vehicles in the Chrysler, Dodge, Jeep, and Ram lineups are designed to make the most of every drop of fuel, so you can go further.
How do Chrysler, Dodge, Jeep, and Ram vehicles help you save on fuel? Superb fuel economy starts with the cleverly-designed and award-winning engines that you can find under the hood. These engines are crafted to work as efficiently as possible, so you don't have to break up your journey as often to hit the gas pump.
For example, models like the Chrysler 300, Jeep Grand Cherokee, and Dodge Challenger offer a potent optional 5.7L HEMI V8 engine that delivers incredible power. This engine comes with Fuel Saver Technology that works to reserve power in situations when full strength isn't required (such as highway cruising). This results in better fuel economy.
The award-winning 3.6L Pentastar V6 engine (standard fare for most models) is also a superstar when it comes to saving fuel, so you can take advantage of phenomenal fuel efficiency right off the bat. Whether motoring around town in Archbold or cruising down the highway, you can rely on Chrysler, Dodge, Jeep, and Ram models to take you further for less.
Curious about the efforts that went into making your favorite Chrysler, Dodge, Jeep, and Ram models as efficient as possible? Stop by our dealership in Archbold today to learn more about what goes on under the hood! We'll be happy to give you the rundown and set you up to take a test drive!